The following is the bulk of a letter I sent to my daughter on the occasion of her birthday:
A birthday is a time to celebrate the joy of life. We were soooooo happy the day you were born. We had a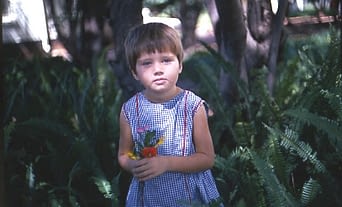 boy first, then a daughter. What could be better than that? If you remember, I wrote a poem about God sending us an angel and we used it as your birth announcement to all our friends and relatives.
Birthdays are also an occasion to reflect on your own life. Is there a gap between what you have accomplished and what you can accomplish? Are you growing, learning, and becoming the person you are capable of being? Are you doing the kinds of things that fulfill your calling, your mission, the reason God made you in His image?
A birthday is also a time to consider the idea of rebirth. Your birth for us as a family and for you specifically, was a new beginning. Because of Jesus there can be more than one "beginning" in your life. No matter how bad things were yesterday or last year, you can always begin again. That is what the new birth in Christ is all about – erasing the sin of yesterday and beginning again today as a brand new person.
Which, of course returns me to my first sentence: "A birthday is a time to celebrate the joy of life!" And today, your mother, your brothers and all who know the real you, celebrate with great love and joy that you, Jennifer Nell, were born on February 1, 1966 in Concordia, Kansas.
Happy Birthday!
Love, Dad