Your business has enemies – and they are not the kind of enemies you often think of such as nasty competitors, government
regulations, deteriorating store front, or a suffering economy. Your worst enemies are found right inside your heart and mind and that is where they must be challenged and defeated. Here are five enemies that you as a small business owner must face and conquer to see the kind of success you dream of:
Enemy #1: Loss of enthusiasm: Do you remember the enthusiasm with which you began your business? Unfortunately that enthusiasm begins to wane about the same time you discover your sales projections were off or your margins weren't what you figured.
It is easy to get bored with the mundane tasks of your business. They sap your energy, wear you down and keep you from doing the part of your business that brings growth and profit. You begin to let things slip. You don't wash the windows, properly train your help, or stay current on the latest products or services; then you wake up in the middle of the night and wonder what happened and fear about the future sets in.
How to fight this enemy: Ask yourself this question: What do I do best that brings the most profit to my enterprise? Then get better at it because what you do best is probably what you really want to do. Next, ask yourself: What other less profitable things am I doing that keeps me from doing what I do best? Then get help to do that which drags you down and keeps you from your most pleasurable, productive and profitable activities.
Enemy #2: Feelings of Helplessness: When you began your business you were confident you could meet any challenge, solve any problem, and defeat any rival. Then the poop hit the propeller, you took a couple of shots to the mid-section, and something unanticipated rocked your world. "Why is this happening to me?" you screamed! "What have I done to deserve this?"
I will tell you what you've done, you have embarked on a dream, you have challenged yourself, you have laid it all on the line and sometimes it looks like it will all fall apart and there is nothing you can do about it. That, my friend, is called a sense of helplessness and it is your enemy!
[Tweet "Success comes to you when you believe in yourself and in your ability to act and to change things!"]
How to fight this enemy: Make a list of your challenges then make a list of specific actions you can take to get your business back on the path of success. Do not be afraid to get your hands dirty again. Success comes to you when you believe in yourself and in your ability to act and to change things from how they are to how you want them to be. Declare, "I am NOT helpless. I have the brains and the skills necessary to fix anything that's broken, solve any problem, resolve any relationship, and beat any adversary." You are not a victim – you are a victor.
Enemy #3: Vision Drift: Loss of enthusiasm and a sense of helplessness can cause you to take your eye off of your original vision. You think, "Golly, this just ain't working like I thought it would. Maybe I should try this or that?" And soon your original vision is lost in a fog of fear and confusion. That is vision drift.
How to fight this enemy: Renew your vision. First look at your original vision, then ask yourself where you want your business to be in three years. Go ahead and dream big. No one has ever been energized by a puny vision. If you struggle with this, review in your mind the people who depend on you, the people who love you, and the people who believe in you. Tap into their spirit of love and support and renew your vision.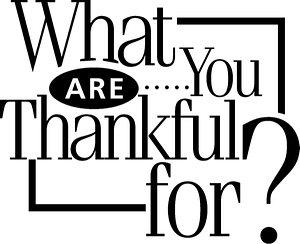 Enemy #4: Ungratefulness: Many small business owners think their customers should thank them for the products and services they provide. Wrong. Whatever measure of success you have achieved in the years you have been in business is the direct result of your customers buying your products or utilizing the services you offer. Have you thanked them recently? And what about the people who serve you: vendors, employees, landlord, advisors, service people, etc.? Have you thanked them lately?
Someone once said, "An ungrateful man is like a hog under a tree eating acorns, but never looking up to see where they came from."
How to fight this enemy: Start thanking and complimenting people NOW. Not just your customers, but everyone even remotely connected to your business. How long has it been since you intentionally said "thank you" to your customers? Without a sense of gratitude, you will never develop the mindset that brings success. A lack of gratitude breeds negativity, cynicism and a sense of entitlement. This enemy is easy to defeat with two simple words, "Thank you".
Enemy #5: Lack of Discipline: Success comes to those willing to suffer now for a benefit later. You are where you are today because of what you did yesterday and last month and last year. A year from now you will be where you are because of the work patterns you establish today.
[Tweet "Act in ways to turn your vision into reality!"]
How to fight this enemy: One reliable path to success is a daily commitment to act in ways that ultimately turn your vision into reality. Make a daily commitment to do each day what makes your tomorrows better. Make a list of daily disciplines that make you a better person, a better employer, and a more professional business owner. To have what you want tomorrow you have to forgo what it is you want today.
Which of the Five Enemies of Small Business Owners will you do battle with this week? Pick out the one that prevents you from growing the business you had in mind when you first began. Know that every enemy you face is not nearly as fierce and powerful as they seem. Face down these enemies with faith and determination and you will build the business of your dreams.